12 vs. 36 Months? The Choice is Obvious

Get Rescission Relief After 12 Months – Today
Doesn't it make sense to eliminate buyback risk 2 years sooner with National MI SafeGuard®?
After all, when it comes to 12 vs. 36 months, a difference of 24 months doesn't sound long
unless it refers to buyback exposure.
So get started today and receive National MI SafeGuard 12-month rescission relief,
and underwriting protection from Day 1 — Available NOW on EVERY insured loan.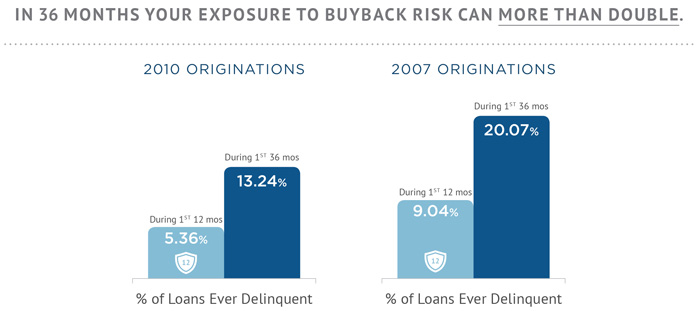 Most insurers require 36 months of timely payments. That's a long time to uncover reasons
to deny or rescind your loan. It also means the potential of 3 years' repurchase risk.
For a full description of terms and requirements, please refer to National MI's master policy.