Take the clear path


Put National MI TrueGuide® to work for you – and take the clear path to quickly closing more loans.
Our expanded AUS and Non-AUS underwriting guidelines offer straightforward solutions.
Now it's easier to keep your loans on track.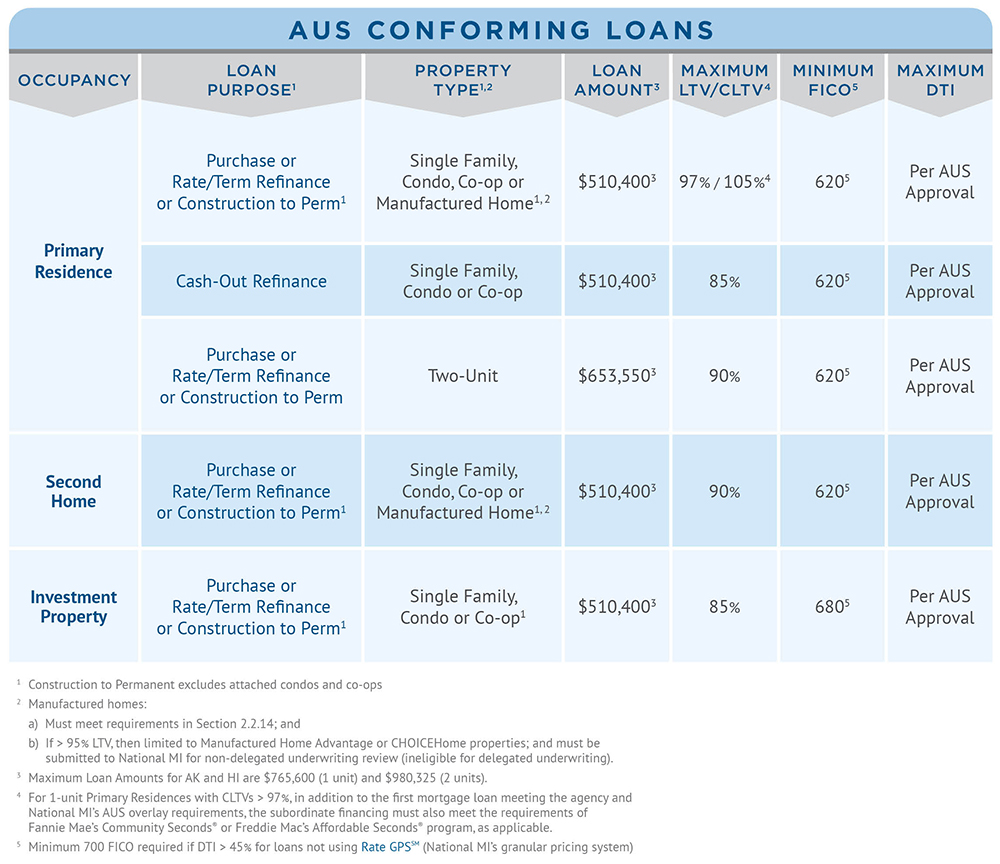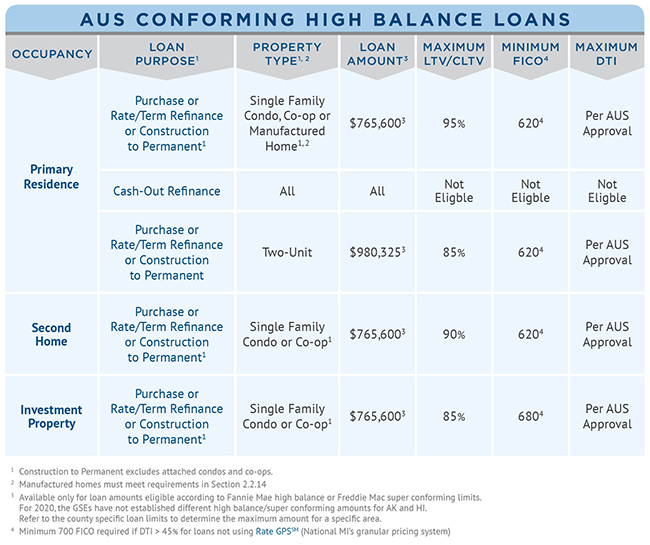 Once a loan has been approved by Fannie Mae's Desktop Underwriter® or Freddie Mac's Loan Product Advisor®, just follow our simple AUS guidelines.  Manual underwriting is no longer required.
Minimum credit score of 620 for primary residence and second homes
97% LTV down to 620 credit score for primary residence purchase and rate term refinances
Investment properties are eligible
No condo restrictions
No geographic restrictions
Gift Funds allowed on Primary Residences & Second Homes
AUS Conforming Affordable
Pair with Down Payment Assistance (DPA) up to 105% CLTV with 2ND lien

Desktop Underwriter® and DU® are registered trademarks of Fannie Mae; Loan Product Advisor® is a service of Freddie Mac.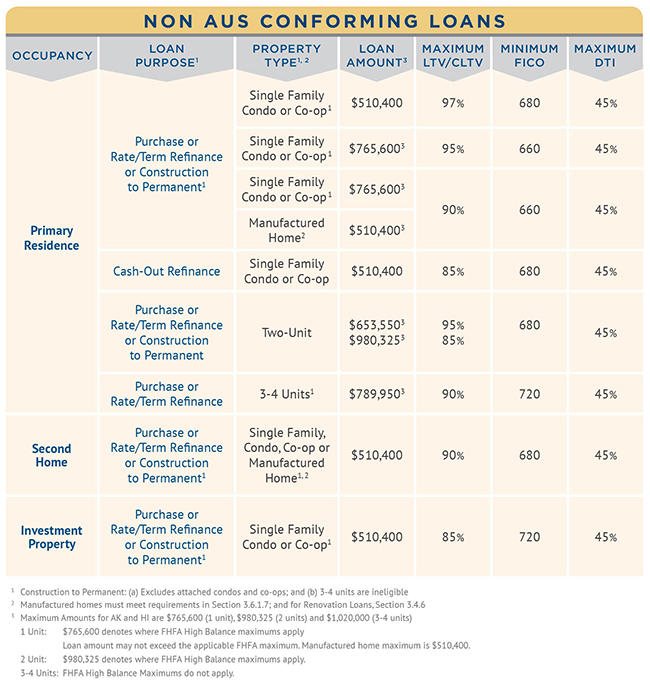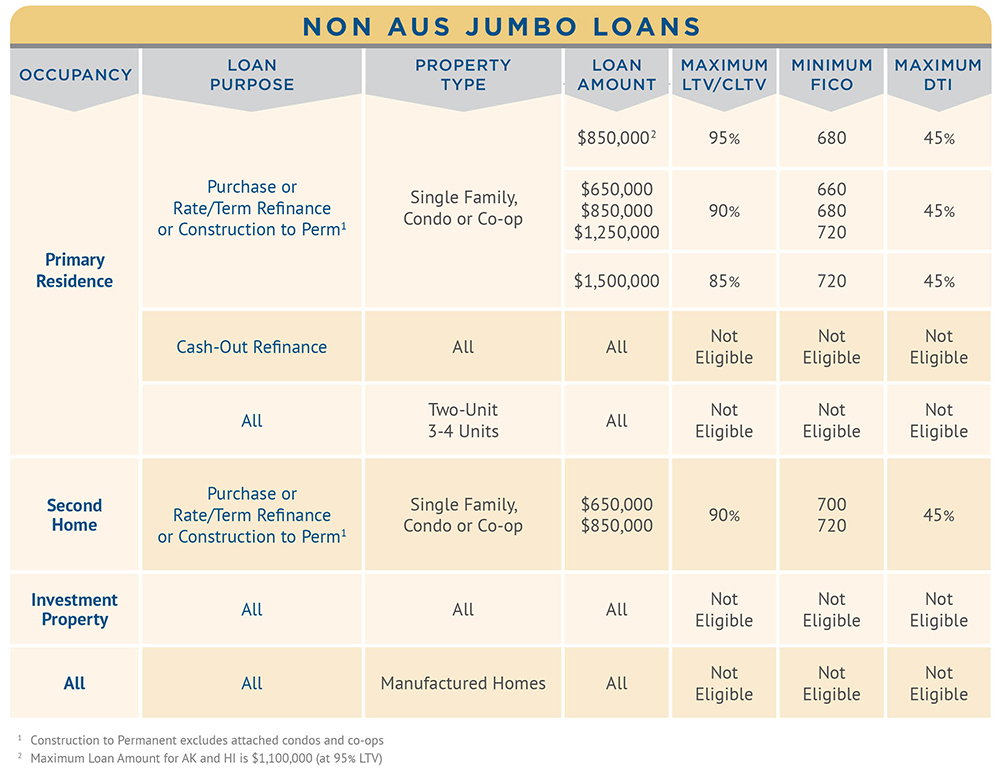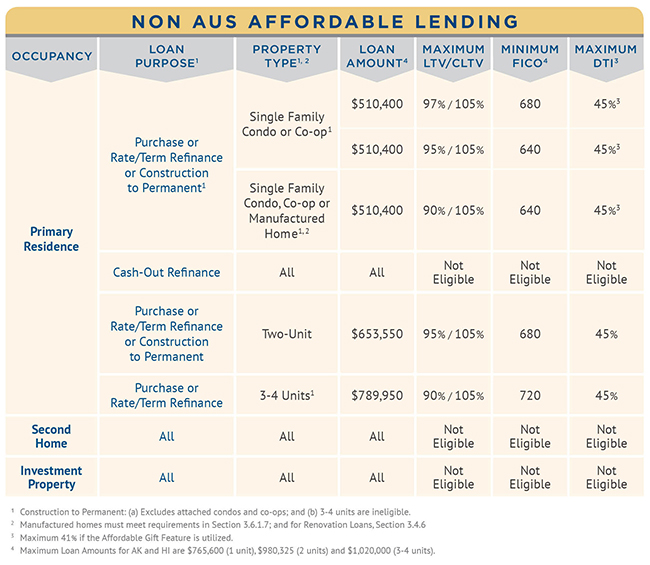 Please refer to National MI's Underwriting Guidelines and Master Policy for a complete description of policies and requirements.