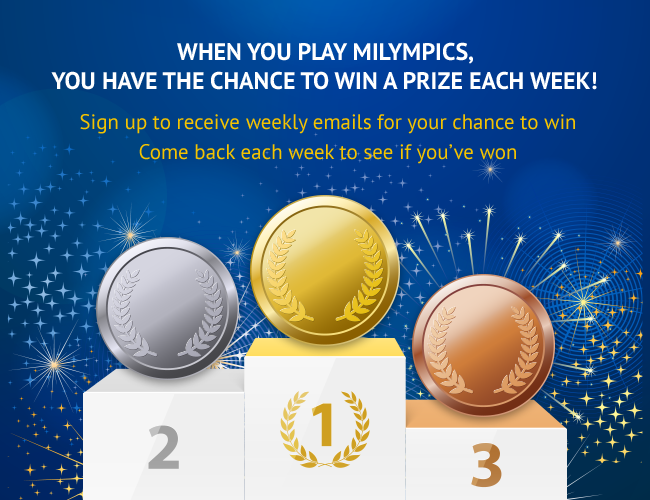 Each week 50 winners will be randomly selected from the pool of those who successfully take the MILYMPIC Quiz and enter their information.
Week 1 players simply had to enter their information during our MILYMPIC Trials week for their chance to win a prize.
The next three weeks during our Bronze, Silver, and Gold game weeks players will receive an email with directions to take a quick Mortgage Insurance quiz where they will have the chance to compete for a MILYMPIC medal.
Upon receiving the medal the user will be asked for their contact information in order to be qualified for their chance to win that weeks' prize!