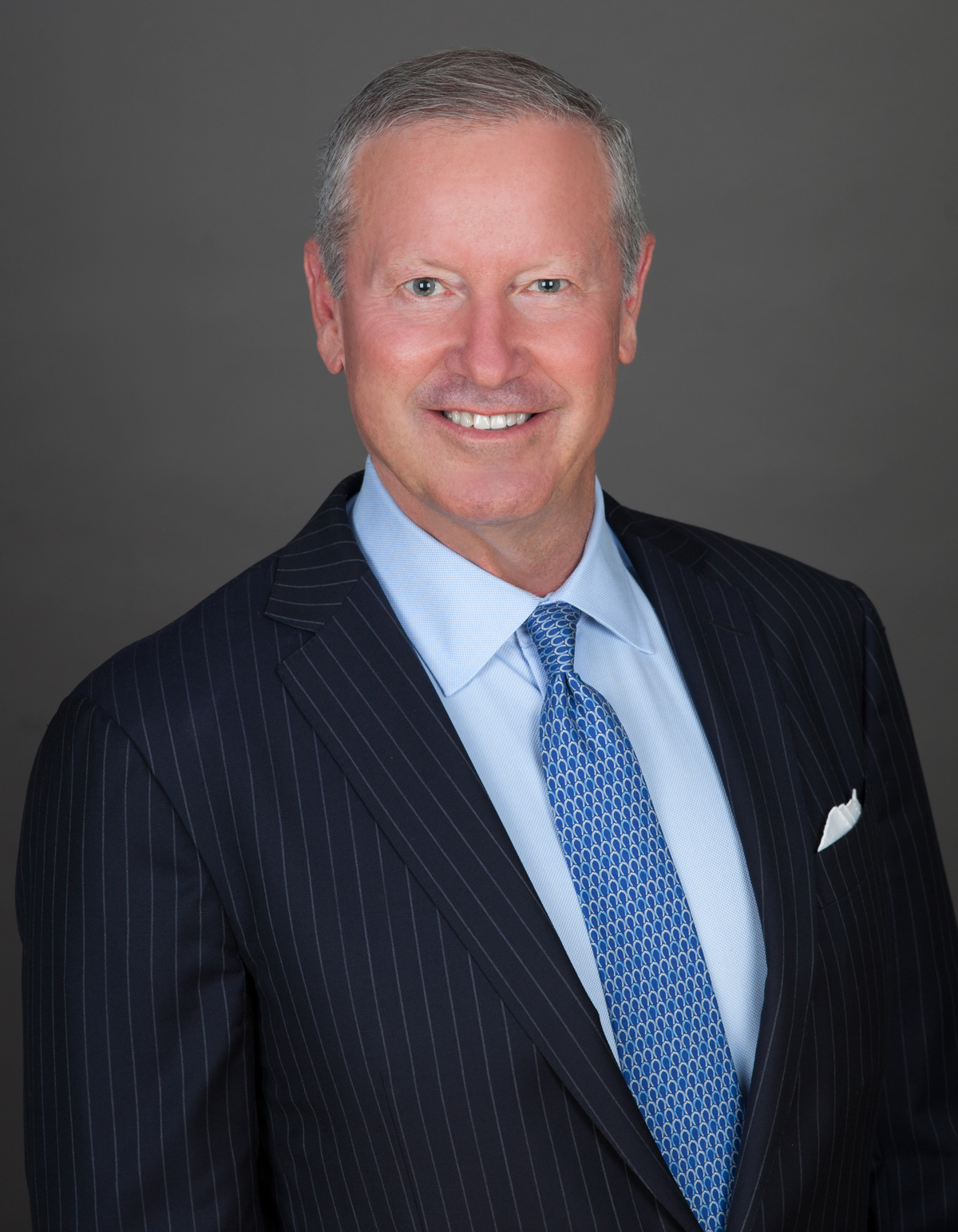 Bradley M. Shuster
Executive Chairman and Chairman of the Board
Mr. Shuster has served as Executive Chairman of the Board of NMI Holdings, Inc. (NASDAQ: NMIH) since January 2019. Mr. Shuster founded National MI and served as Chairman and Chief Executive Officer of the company from 2012 to 2018. Prior to founding National MI, Mr. Shuster was a senior executive of The PMI Group, Inc. (NYSE: PMI), where he served as Chief Executive Officer of PMI Capital Corporation. Before joining PMI in 1995, Mr. Shuster was a partner at Deloitte LLP, where he served as partner-in-charge of Deloitte's Northern California Insurance and Mortgage Banking practices. He holds a B.S. from The University of California, Berkeley and an M.B.A. from The University of California, Los Angeles. Mr. Shuster has received both CPA and CFA certifications.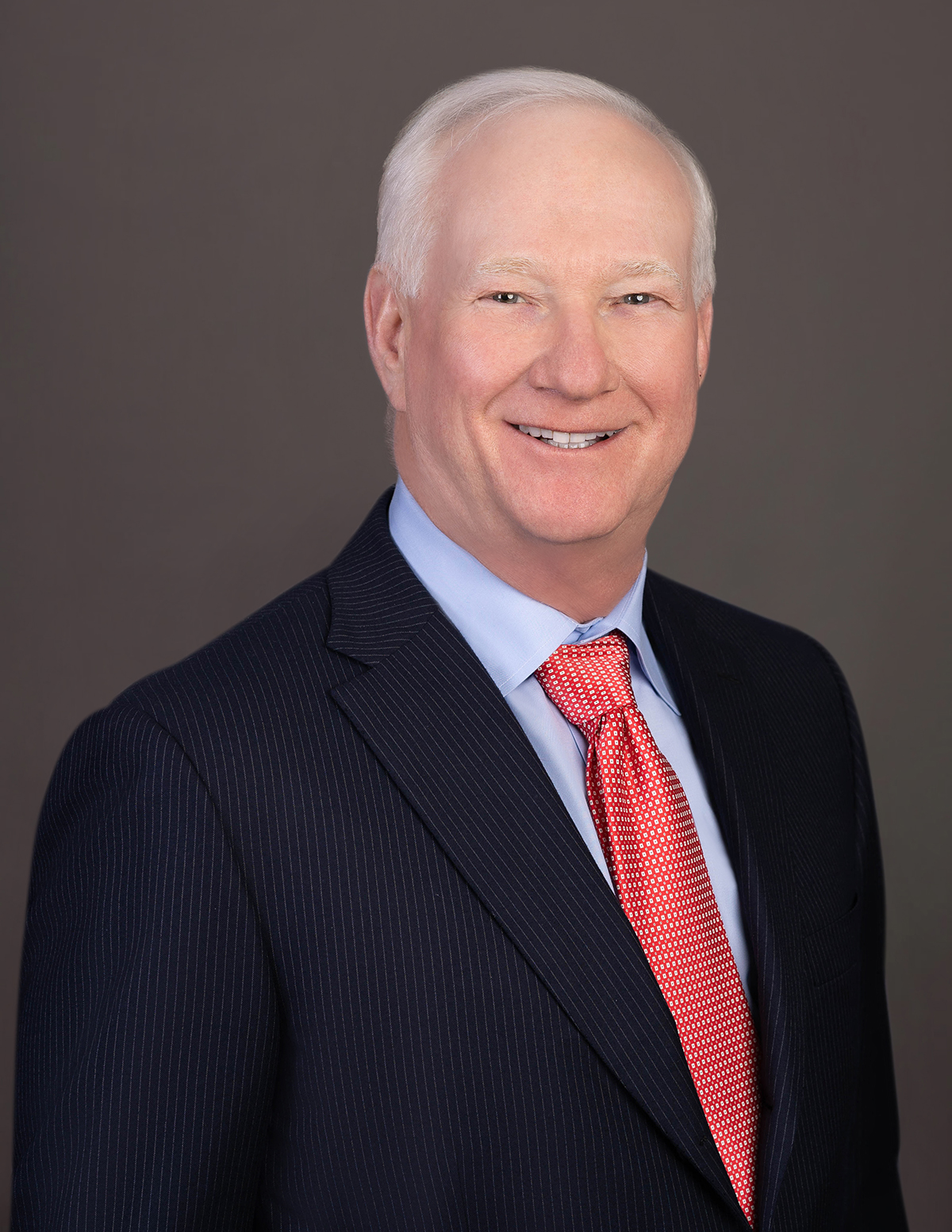 Steven L. Scheid
Lead Director
Mr. Scheid has served as a member of our Board since April 2012. He served on the board of Blue Nile Company, an online retailer of diamonds and fine jewelry, from 2007 until 2015. Mr. Scheid formerly served on the boards of Janus Capital Group Inc., a global investment firm, from 2002 to 2012, and The PMI Group, Inc. from 2002 to 2009. Mr. Scheid was previously a partner at Strategic Execution Group, a consulting firm, from 2007 to 2012. He served as the chairman of Janus Capital Group Inc. until 2012 and also served as the chief executive officer from 2004 to 2006. Mr. Scheid was an operating partner at Thoma Bravo, LLC, a private equity firm from 2008 to 2011. From 1996 to 2002, Mr. Scheid served in multiple senior executive positions for Charles Schwab Corporation. He was vice chairman of the Charles Schwab Corporation and president of the Schwab Retail Group. Prior to these roles, Mr. Scheid served as Schwab's chief financial officer and was the chief executive officer of Charles Schwab Investment Management. He served as the Federal Reserve Bank of San Francisco's representative on the Federal Advisory Council in Washington, D.C. from September 2000 to February 2002. Mr. Scheid is a certified public accountant and holds a B.S. in accounting from Michigan State University.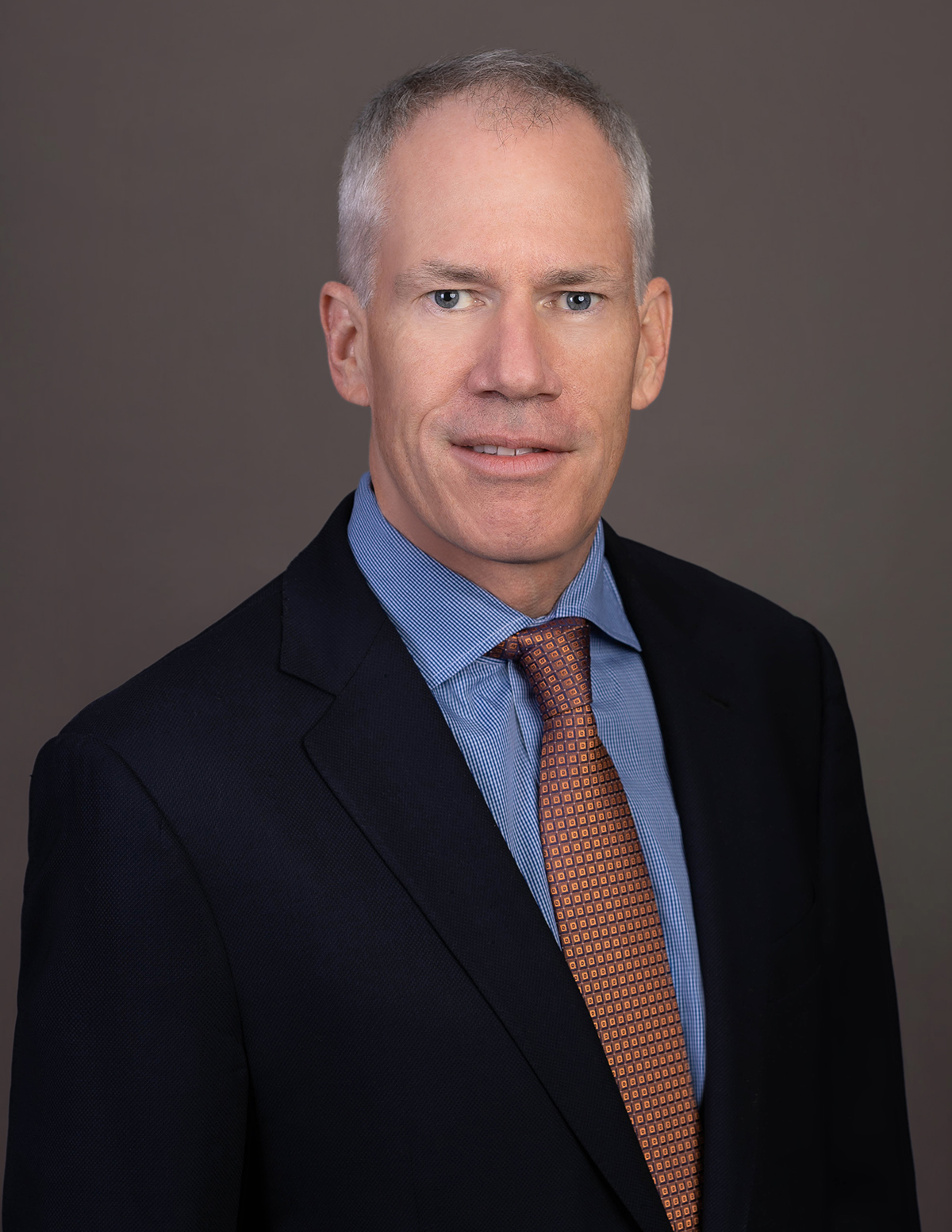 Michael Embler
Director
Mr. Embler has served on our Board since July 2012. Mr. Embler has over 20 years of experience in investments and financial markets. Mr. Embler also serves on the boards of American Airlines Group (from 2013), Mohonk Preserve (from 2014), a non-profit nature preserve, and Ventas, Inc. (from 2022), a real estate investment trust. Previously, he was on the boards of CIT Group (2009-2016), Abovenet, Inc. (2003-2012), Dynegy Inc. (2011-2012), Kindred Healthcare (2001-2008) and Grand Union Company (1999-2000). Mr. Embler served as the chief investment officer of Franklin Mutual Advisers LLC, an asset management subsidiary of Franklin Resources, Inc., overseeing approximately $60 billion in assets and 25 investment professionals. He joined Franklin in 2001 and retired in 2009. Prior to serving as chief investment officer, he managed the firm's distressed investing strategy. Previously, from October 1992 until May 2001, he held various positions at Nomura Holdings America. In his role as managing director from 2000 until 2001, Mr. Embler managed a team which invested a proprietary fund focused on distressed and other event-driven corporate investments. Mr. Embler received a B.S. in economics from the State University of New York at Albany and earned an M.B.A. in finance from George Washington University.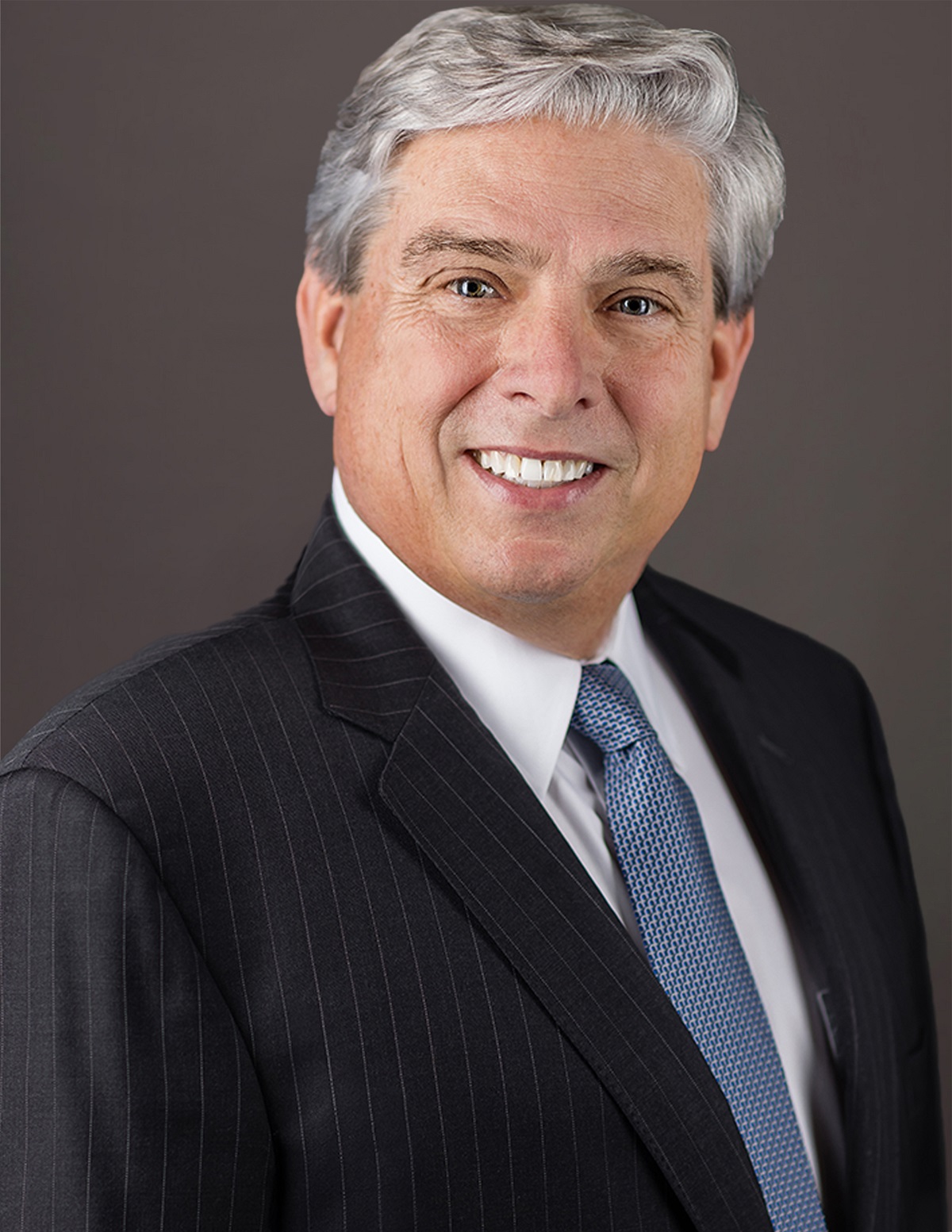 John Erickson
Director
Mr. Erickson has served on our Board since September 2023. He is a seasoned finance executive with four decades of experience in the financial services industry. Mr. Erickson served for over 30 years at Union Bank, N.A. where he held many executive roles, including two vice chairman positions of Chief Risk Officer and Chief Corporate Banking Officer. Since 2017, Mr. Erickson has served on the board of Luther Burbank Corp. Since 2019, Mr. Erickson has also served on the board of Bank of Hawaii Corp. He was a director of Zions Bancorporation NA from 2014 to 2016. He also served as President, Consumer Banking and President, California, for CIT Group, Inc. in 2016. Mr. Erickson earned his bachelor's degree with an emphasis in economics and an M.B.A. with an emphasis in finance from the University of Southern California.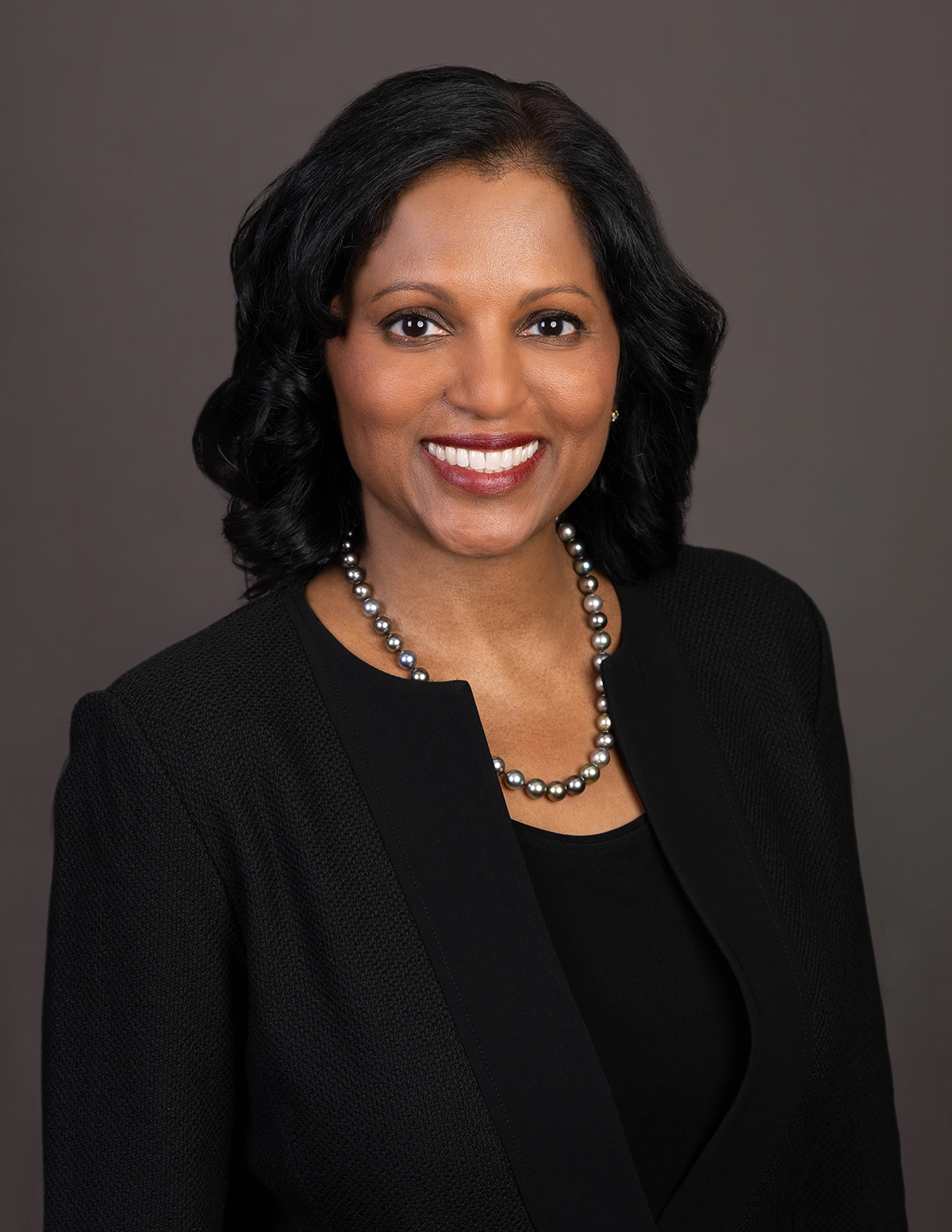 Priya Huskins
Director
Ms. Huskins joined our Board in 2021. She has deep knowledge of the insurance industry and extensive board experience. Ms. Huskins currently is Senior Vice President and partner at Woodruff-Sawyer & Co., a commercial insurance brokerage firm, where she also serves as a member of its Board of Directors. Prior to joining Woodruff-Sawyer & Co., Ms. Huskins was a corporate attorney with the law firm of Wilson Sonsini Goodrich & Rosati. She is a director of Realty Income Corporation, a publicly traded commercial REIT, where she serves as chair of its compensation committee and as a member of its nominating and corporate governance committee. Ms. Huskins earned her undergraduate degree from Harvard College and a Juris Doctorate from the University of Chicago Law School.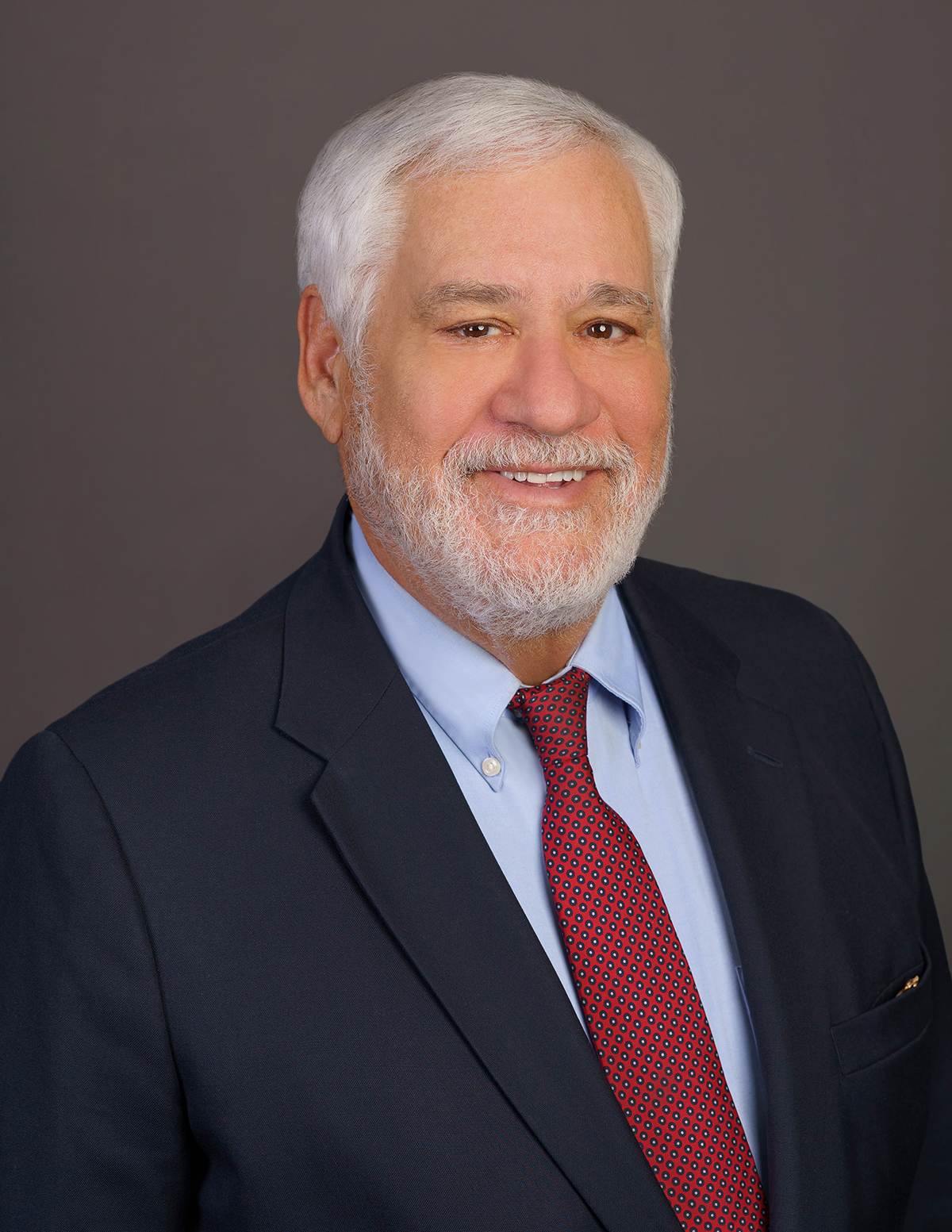 James G. Jones
Director
Mr. Jones has served on our Board since July 2012. Mr. Jones also serves as an independent director on the boards of Advanced Payment Solutions (from 2004), Bora Payment Systems (from 2009), Community Lend (from 2008) and Qualpay (from 2015) and has previously served on the boards of Visa USA, E- Loan, Inc., BA Merchant Services, DebtMarket, Residential Capital, LLC and Bank of America, NA. Previously, he held senior executive positions for major banks and financial services companies. From May 1992 to September 2000, Mr. Jones served as the group executive vice president for consumer credit and subsequently as president of direct banking at Bank of America. He was a vice chairman at Providian Financial Services from September 2000 to June 2003. He was a senior executive vice president with Universal Savings Bank from November 2004 until March 2006. He subsequently served as chief executive officer of Aegis Mortgage from October 2006 to February 2007, after which he served as the chief executive officer at GMAC Residential Capital, a major participant in US residential finance, from February 2007 to August 2008. From January 2010 to January 2015, Mr. Jones served as the chairman and chief executive officer of AccountNow, Inc., a leading internet prepaid card issuer. Mr. Jones also directed consumer finance business lines at Citicorp (1974 to 1978), Crocker National Bank (1978 to 1983) (including mortgage servicing) and Wells Fargo (1983 to 1992) (including residential finance). Mr. Jones holds a B.A. in psychology from Washburn University, an M.A. in industrial psychology from the University of Nebraska at Omaha and an M.B.A. from the University of Kansas.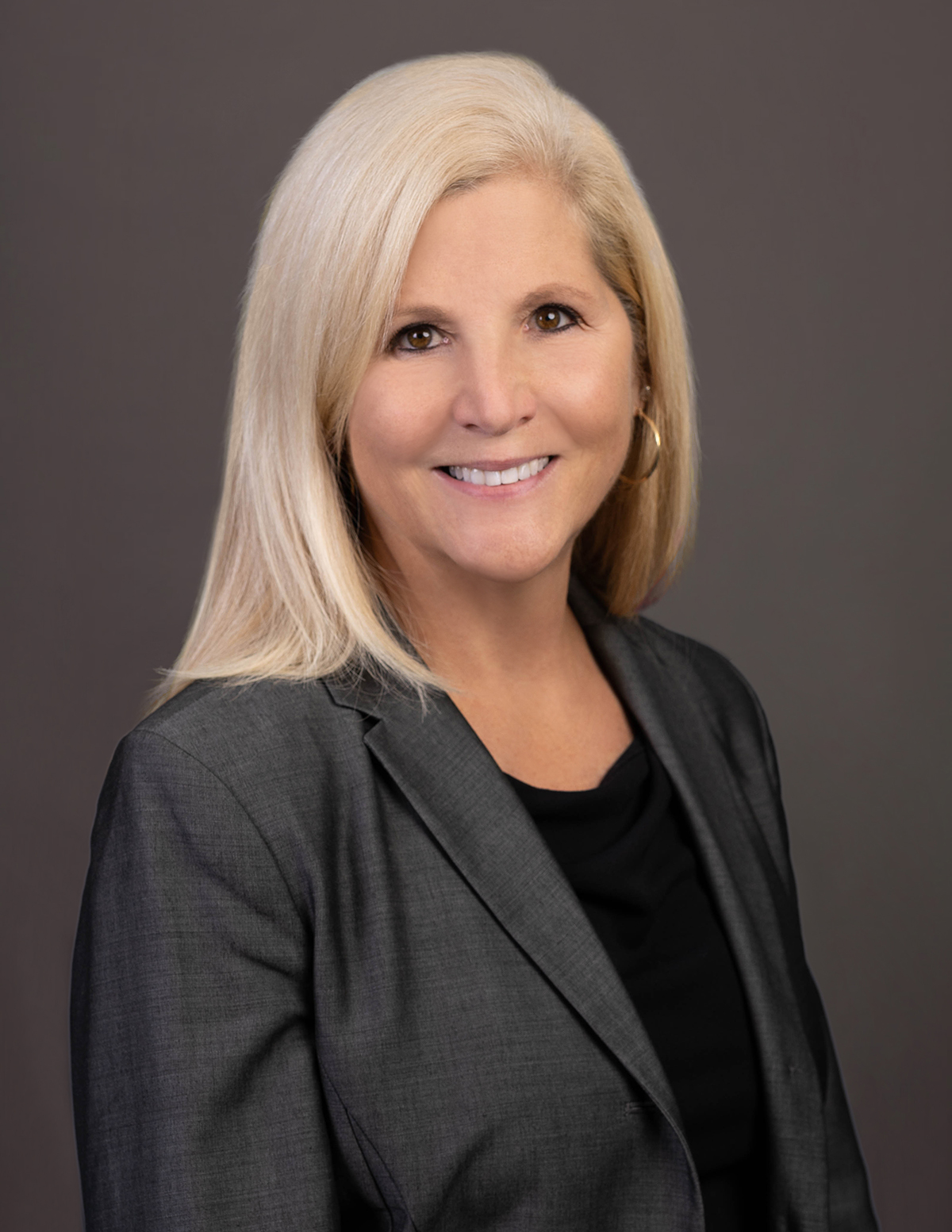 Lynn S. McCreary
Director
Ms. McCreary joined the Board in May 2019. She is a seasoned executive with extensive knowledge of the financial services industry, including legal, governance and risk. She is the chief administrative officer, chief legal officer and corporate secretary at Sportradar, a multinational company that aggregates and analyzes sports data and provides services to a wide range of constituents in the sports world. Prior to joining Sportradar, Ms. McCreary served as the chief legal officer, corporate secretary and a member of the executive committee of Fiserv, Inc., a fortune 500 global leader in payment and fintech, where she advised the CEO, board and business leaders on a broad array of business and legal matters. Prior to joining Fiserv, Ms. McCreary spent over 16 years in private practice at an international law firm representing commercial, retail, financial and insurance companies' interests. Ms. McCreary earned a bachelor's degree from Western New England College and a J.D., with distinction, from Washburn University School of Law.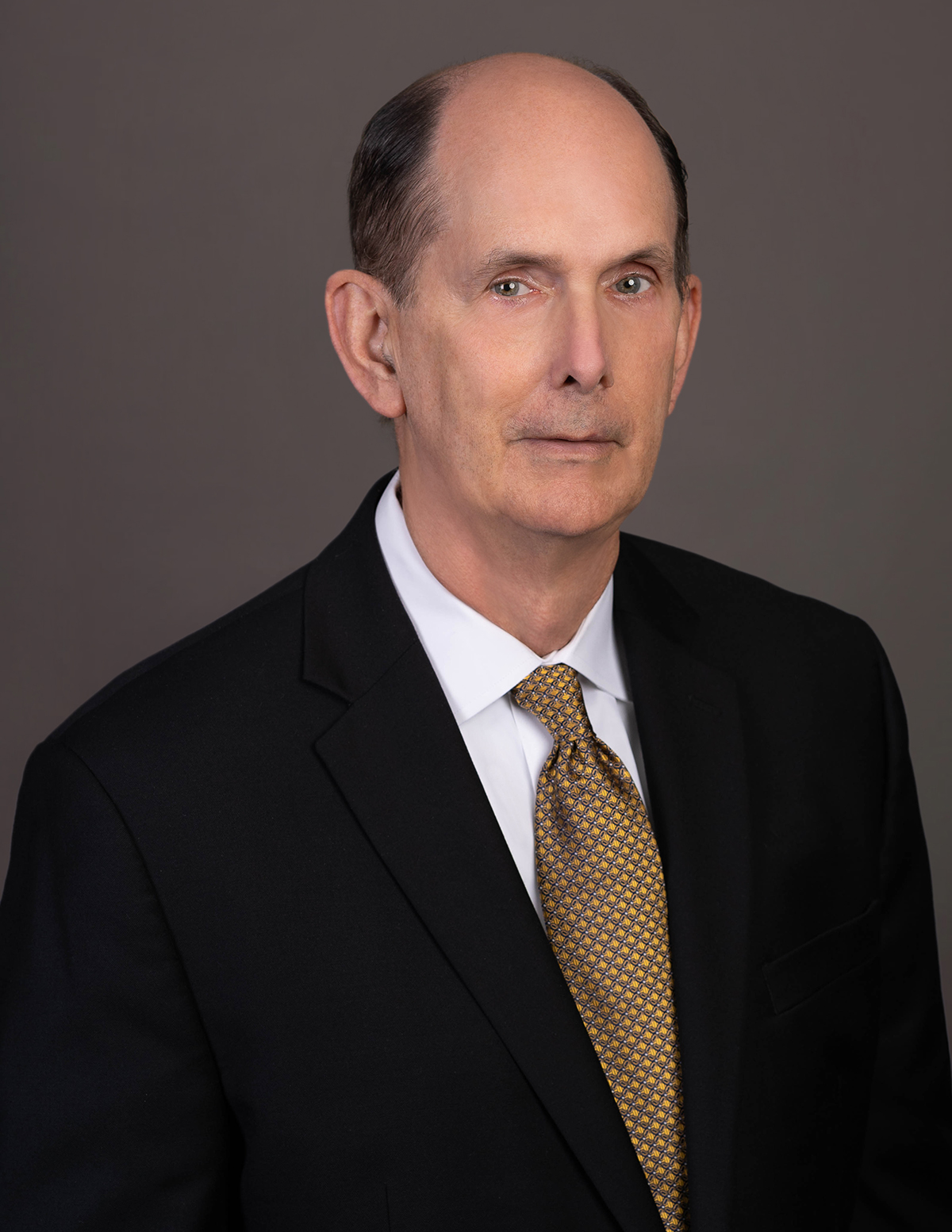 Michael Montgomery
Director
Mr. Montgomery has served on our Board since July 2012. He has served on the boards of directors for numerous regulated entities, including FDIC-insured banks, mortgage origination companies, mortgage servicing companies, broker dealers and investment advisers. Mr. Montgomery was a member of the boards of directors of Barclays Bank Delaware from 2005 until 2012 and of Barclays Capital Inc. and Barclays Group US, Inc. from 2002 until 2012. In April 2013, Mr. Montgomery joined Glendon Capital Management as its chief compliance officer. From July 2010 until April 2013, Mr. Montgomery served as chief compliance officer of Barclays Asset Management Group LLC. Previously, Mr. Montgomery served as chief executive officer of Barclays Group US, Inc. the top-tier U.S. holding company for Barclays from 2003 until 2010, and he has significant experience as an audit committee member. From July 2006 to July 2010, he served as chief administrative officer of Mortgage Origination and Servicing at Barclays Capital, a position in which he managed mortgage origination and servicing activities and coordinated the underwriting, production, warehousing and servicing functions with its New York-based asset securitization business. From 1998 until 2000, Mr. Montgomery served as chief financial officer for Deutsche Bank Securities Inc. He served in various positions at Goldman Sachs & Co. from 1987 to 1998, including as vice-president of UK Regulatory Reporting, vice-president of Subsidiary Accounting, vice-president and director of Regulatory Reporting and chief financial officer of Goldman Sachs Canada. Mr. Montgomery has also previously held operating roles as chief financial officer and chief administrative officer and has served on several industry-wide committees for the Securities Industry Association, the Bond Market Association and the Public Securities Association. Mr. Montgomery earned a B.A. in economics and French literature from the University of Virginia and a J.D. from Georgetown University Law Center.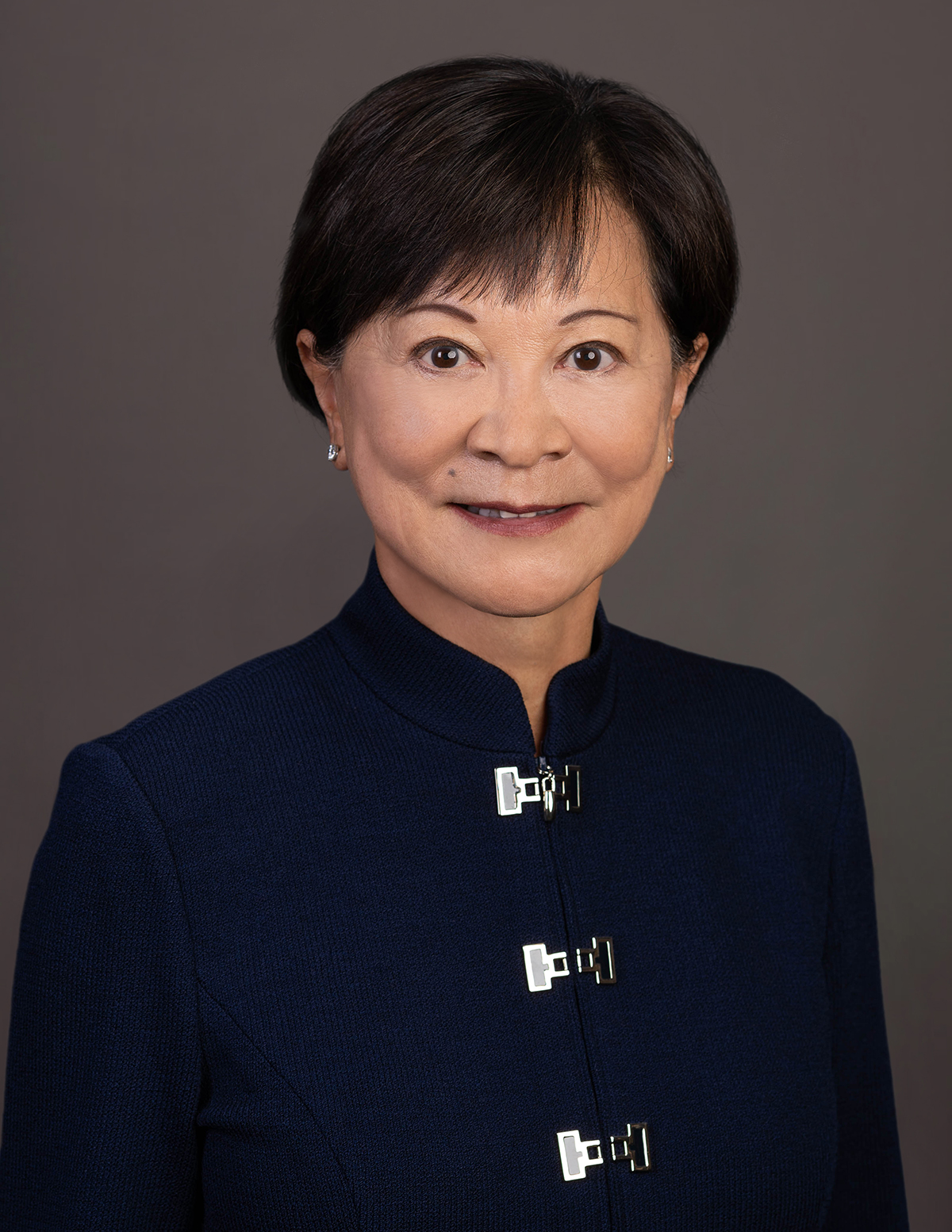 Regina Muehlhauser
Director
Ms. Muehlhauser joined the Board in March 2017. Ms. Muehlhauser is a seasoned finance executive with over 30 years of experience in wholesale real estate lending, administration and treasury management services. Ms. Muehlhauser retired as President of Bank of America, San Francisco, a subsidiary of Bank of America Corporation (BAC), in 2004. BAC is one of the world's largest financial institutions, serving individual consumers, businesses, institutional investors and governments with a full range of banking, investing, asset management and other financial and risk management products and services. Ms. Muehlhauser was a member of BAC's Global Management Operating Committee and was Global Treasury Management Executive, responsible for the sales and delivery of treasury management services to large corporations in 35 countries and approximately two million commercial and small business companies in the United States. From 1997 until 2004, Ms. Muehlhauser reported to the Chairman & CEO as Executive Vice President, overseeing BAC's Client Focus Initiative, having joined Bank of America in 1991 as Senior Vice President. In 1993, Ms. Muehlhauser was promoted to Executive Vice President, and during 1994, served as Chair of the Diversity Advisory Counsel. Ms. Muehlhauser began her career at Wells Fargo Bank where she held a variety of client management and organizational leadership responsibilities within the real estate industries group, rising to senior-vice president. In June 2003, Treasury & Risk Management Magazine named her among the "100 Most Influential People in Finance" in the United States. In 2002, 2003 and 2004, Ms. Muehlhauser was named as one of the most influential women in the San Francisco Bay Area by the San Francisco Business Times. In 2002, she received the Woman of Honor award by the Chinese Historical Society of America for her impact on society as a business leader and was named 2006 Board Leader Volunteer of the Year for the San Francisco and San Mateo, California counties. Ms. Muehlhauser earned a bachelor's degree in political science from American University.
Adam Pollitzer
President, Chief Executive Officer and Director
Mr. Pollitzer joined our Board in January 2022, commensurate with his appointment as our President and Chief Executive Officer. As President and Chief Executive Officer of National MI, Mr. Pollitzer is responsible for the company's day-to-day management, financial performance, and long-term growth strategy. Mr. Pollitzer previously served as our Executive Vice President and Chief Financial Officer from 2017 to 2021. Before joining the Company in 2017, Mr. Pollitzer was a Managing Director in the corporate and investment banking division of J.P. Morgan Securities, LLC, where he led advisory and capital raising efforts on behalf of North American insurance companies. He holds a bachelor's degree in business administration from the Stephen M. Ross School of Business at the University of Michigan.