Benefits THAT MATTER
We are proud to offer a comprehensive benefits plan, which we are always reviewing to find ways to enhance what we can provide to our employees.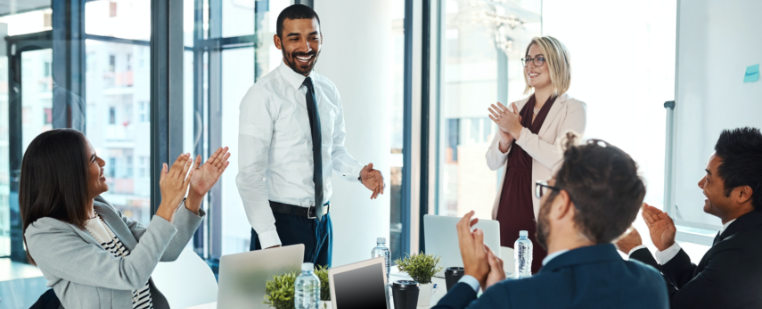 Health and WELLNESS
Wellness Program: Our employees' health is paramount to National MI. We provide a generous fitness reimbursement available to all employees. Staff at our Emeryville home office enjoy an on-site fitness center, yoga classes and paved trails for walking/running or biking. We have a state-of-the art ergonomics program to ensure all employees are comfortable in their work areas. There is a fruit delivery program to make sure there are plenty of fresh and healthy snacks available every week. Additionally, National MI has a philanthropic philosophy to donate time and money to local and national organizations, which includes sponsoring athletic events where employees partake in friendly competitions such as fun runs and a stair climb challenge.
Paid time off (minimum of 20 days)
Paid annual holidays
Employee assistance program
Charity donation portal with company matching
Emergency backup child and elder care
Annual fitness reimbursement
Community involvement
PTO donation program
INSURANCE/RETIREMENT
Generous Health, Retirement Plans: National MI is proud to offer traditional PPO and HMO medical, dental, vision and prescription benefit plans with a very generous cost structure for employees and their families: currently the company pays 90% and employees pay only 10% of the cost of the benefit premiums. In addition, should an employee choose a high-deductible health plan combined with a health savings account, the plan is free to employees as the company pays the premium, and contributes quarterly to the employee's health savings account. The company also matches up to 5% of eligible employee contributions to their 401(k) plans, with immediate vesting of the company match.
Basic and additional life insurance
Accidental death & dismemberment insurance
Short- and long-term disability insurance
Employer-subsidized medical and prescription insurance (including employer-subsidized health savings account)
Employer-subsidized dental insurance
Employer-subsidized vision insurance
Flexible spending accounts (Health and dependent care)
Business travel insurance
401(k) plan with employer matching contribution and immediate vesting
Financial counseling
OTHER BENEFITS
Care for Elders and Children: To support our employees and their families, National MI offers a backup child care and elder care program. Families who may need dependent care for family members can utilize company-sponsored emergency child care or elder care. Employees may use the company-funded child and elder care benefits at 400 child care centers and for 900 in-home care agencies in the US.
Student loan paydown
Tuition reimbursement
Employer-subsidized commuter program
Voluntary benefits: Legal assistance and other optional benefits
GET OUR ATTENTION ?
What can prospective employees do to get our attention? We love to come across candidates who are already thinking about ways they could contribute to National MI. They have taken the time to become very familiar with our company and what we do, and know they have certain strengths and skills that will help National MI continue to grow. The ability to work well with others is also something we look for as we stress collaboration. We also look for candidates with enthusiasm and passion, who want a new challenge and to broaden their skill set. It's refreshing to meet with prospective employees who truly love what they do, and are eager to bring that enthusiasm to National MI. All are welcome at National MI.
Current Job Openings at National MI