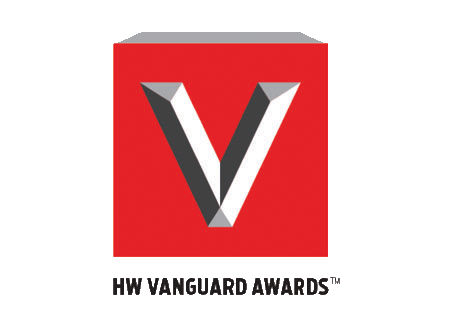 HousingWire 2017 Vanguard Award – Claudia Merkle
The HW Vanguard Award recognizes C-level and business unit executives who have become leaders in their respective fields within housing and mortgage finance — those whose leadership is moving markets forward. The 2017 Vanguard Awards honored 45 executives selected by the HousingWire editorial staff based on tangible leadership within their companies and the industry at large.
Source / Press Release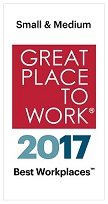 2017 Great Place to Work® – Best Medium Companies – #46
National MI was named 46th best place to work in America in Fortune Magazine's ranking of the "100 Best Medium Workplaces." Selected from medium-sized companies based on our high employee ratings, this ranking illustrates National MI's commitment to creating an outstanding work environment with exceptional support, development, and benefits delivered to everyone on the team. This level of employee satisfaction with the camaraderie, leadership, fairness, rewards, and career opportunities offered at the company contributes to our ability to deliver great value to clients, which has been critical to the company's success.
Source / Press Release

MReport: Women of Impact "Leading Ladies" – Mary Lee Sharp
The MReport Women of Impact List features influential female leaders in the housing and mortgage industries. Mary Lee Sharp, Senior Vice President and Chief Human Resources Officer at National MI was named to the category of "Leading Ladies," which recognizes top executives and managers. Mary Lee was selected for her critical role in developing National MI's HR department and programs, fostering our strong corporate culture, and using her voice to promote diversity and inclusion at National MI. With Mary Lee heading HR, National MI has received many "great company to work for" awards including Fortune Magazine, Great Place to Work and the San Francisco and Silicon Valley Business Journal.
Source / Press Release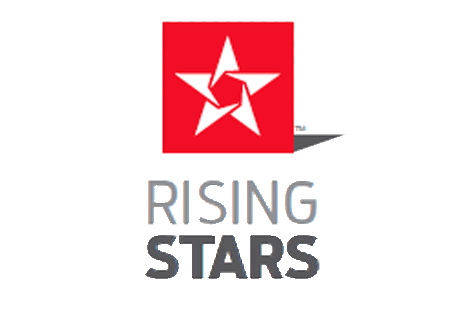 HousingWire's 2017 Rising Stars Program – Julie Norberg
Housing Wire recognizes young industry professionals under the age of 40 who have become leaders in their respective fields. Julie Norberg, Controller at National MI has been named to HousingWire's Rising Stars recognition program, among the first to recognize young mortgage and housing industry professionals. Julie has been instrumental in the company's growth and helped build the company's finance department from the ground up, establishing the early accounting policies and financial protocols necessary for the company's successful public offering.
Source / Press Release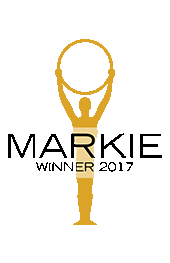 Markie Award – Best Emerging Company Marketing Campaign 2017
The Markie Awards honor excellence in data-driven marketing, and recognizes innovation and marketing organizations that deliver the best of their brand using Oracle Marketing Cloud solutions. National MI was awarded Best Emerging Company Marketing Campaign for its L.O.A.N. (Loan Officer Automated Nurture) email campaign recognizing the company for increasing click through rates by 235% and using online creativity, compelling content, and marketing automation to make a tangible impact.
Source / Markie Award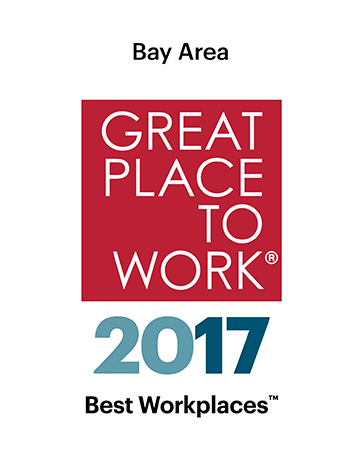 2017 Great Place to Work® – Best Workplaces in the Bay Area – #2
Fortune Magazine partners with Great Place to Work® to develop a comprehensive survey to identify the best workplaces in the San Francisco Bay Area. The rankings considered surveys from more than 220,000 workers who assessed their organizations' fairness, management, camaraderie and other factors crucial to a high-performance workplace. National MI came in #2 out of 25 small and medium-sized companies.
Source
/
Press Release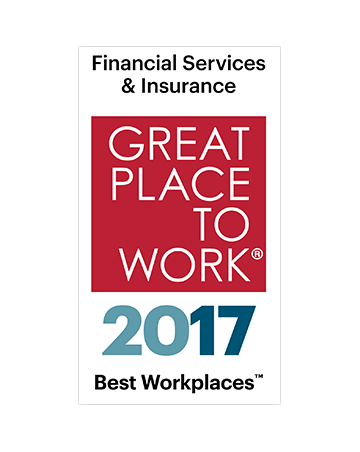 2017 Great Place to Work® – Financial Services and Insurance – #39
Fortune Magazine partners with the Great Place to Work Institute to develop a comprehensive team member survey to identify the 40 Best Companies to Work For in financial services and insurance. The ranking is based on feedback from more than 62,000 employees in the Financial Services & Insurance sector who completed Great Place to Work's Trust Index© Employee Survey. National MI came in 39 of 40 top companies.
Source
/
Press Release